Nissan Versa Named to Editors' Choice List

What Small Car Should You Buy in 2023?
Today's vehicles seem like they are getting larger and larger. While sedans once ruled the road, SUVs and pickup trucks dominate the highways today. For those drivers who want a car that is budget-friendly and simply gets from point A to point B, however, these models are not the best choice.
If this is the kind of vehicle you are looking for, your options are somewhat limited compared to what they once were several years ago, but you do still have options. So, you'll have to do some research to determine which small car is the best to buy for 2023. This can be time-consuming, so instead of doing all that manual labor, how about we just make a recommendation?
2023 Nissan Versa Named to Car and Driver's Editors' Choice List
Now, we are a Nissan dealership, so we understand you may consider us to be biased. That's understandable. But the recommendation we are sharing with you today is actually from Car and Driver's Editors' Choice list for 2023, which happened to include the Nissan Versa as part of its prestigious list.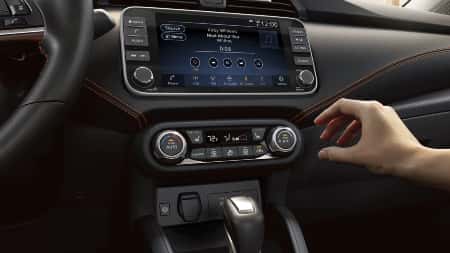 The editors at Car and Driver analyze over 400 vehicles to find the cream of the crop, and they found the Versa to be one of them. Some of the reasons for this included the Versa's value and styling.
Nissan Versa Features
We can certainly verify that. The 2023 Nissan Versa starts at an MSRP of $15,730 for those seeking a car with minimal damage to their budget. Some of the amenities you'll get at that price include a 1.6-liter engine, automatic emergency braking with pedestrian detection, lane departure warning, high beam assist and rear automatic braking. It's a well-equipped and technologically advanced vehicle, even in its standard form.
The 2023 Nissan Versa is also a complete blast to drive, as you will no doubt discover if you choose to take a test drive here at Nissan of Auburn. To do that, just contact us to schedule a day and time, and we would be happy to get you behind the wheel.