Thanksgiving Dinner 2020 in Auburn – 3 Alternative Ways to Host Your Holiday Celebration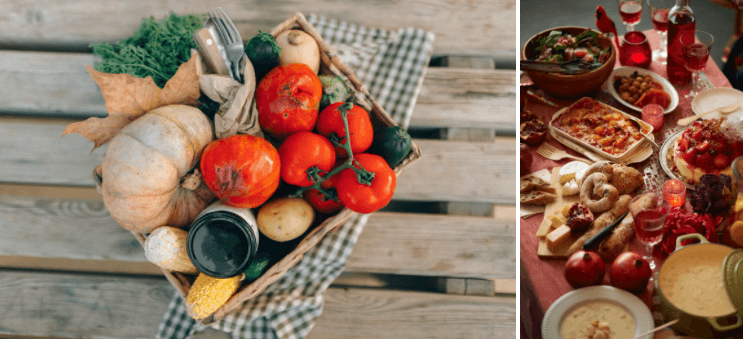 https://www.pexels.com/photo/no-person-food-traditional-table-65060/
2020 has been a difficult year for holding gatherings, but with a few tweaks and some creative ideas, you can still have Thanksgiving dinner. The team at Nissan of Auburn thought of 3 options for Thanksgiving dinner to start your holidays off right.
Dinner on Zoom: Better known as 'Zoomsgiving', Thanksgiving dinner over video conference is the new way to celebrate and the best way to keep your high risk family members safe!
Drive-Thru Thanksgiving: Enjoy the convenience and reduced contact of turning someone's driveway into the Thanksgiving Drive-Thru – pass a pre-plated dinner through the driver's window and put it in park to enjoy the meal. You can still dine together, while social-distancing in separate vehicles.
Dinner In Person: If you're keeping it traditional, make your Thanksgiving Dinner safer with some COVID friendly logistics. Choose a large enough spot to allow social distancing at all times, and even request guests bring some or all of their own food to reduce contact between family groups.
To plan your Zoom, Drive Thru, or Distanced Thanksgiving, read the complete article on the Rairdon Blog!
For official tips and practices on staying safe, read the CDC recommendations for holiday gatherings.