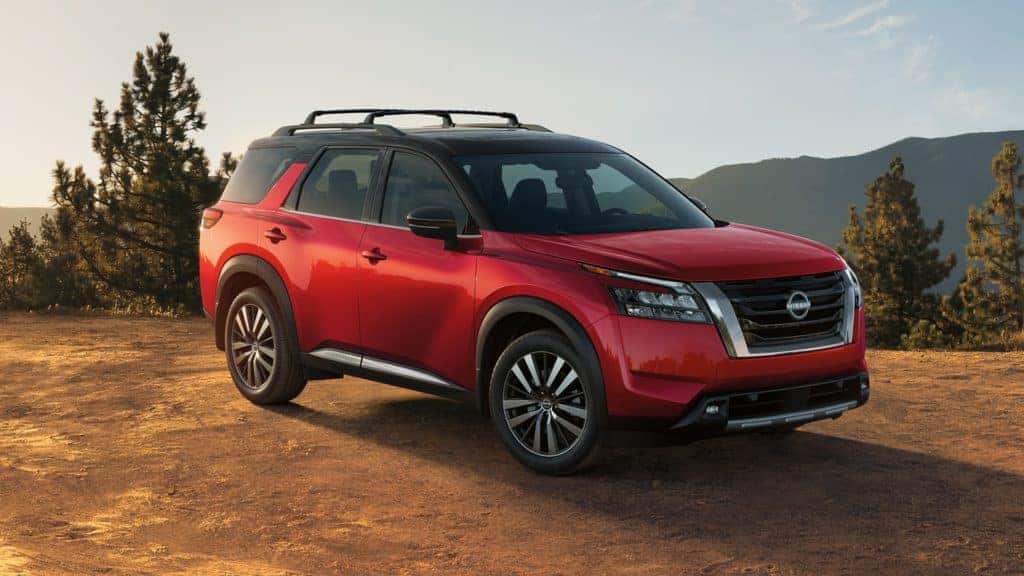 The 2023 Nissan Pathfinder is ready to replace your minivan with three-row seating and the ability to seat eight passengers. The Pathfinder is the perfect blend of ruggedness and purpose as it debuts this generation with its first redesign since 2013 for the 2022 model year. You can expect this midsize SUV to provide you with comfort, towing, and off-road capabilities that challenge its rivals. Equipped with a V-6 engine and a new 9-speed automatic transmission, the Pathfinder is ready to handle who and what you want to bring with you. Front-wheel-drive (FWD) comes standard, but the 2023 Nissan Pathfinder does offer all-wheel-drive (AWD) as an option for Auburn drivers who plan to go off-roading, or better handle the changeable weather and road conditions of the Pacific Northwest.
The Pathfinder offers a host of standard driver-assistance and infotainment features that entertain passengers with even more optional advanced technology available.
It's impressive what the Pathfinder is capable of doing: tow up to 6,000 pounds and haul eight passengers in comfort, style, and with the latest in technology.
Seven available drive modes keep the driver in control on and off the road with the help of an electric steering rack.
The interior also gets a new look that allows the driver to choose between bench seats for this three-row SUV and captain's chairs. You can expect more storage as well, with Nissan adding cubbies, including a large bin below the center console accessible to front-seat passengers and drivers.
You will also spend less time fueling up the Pathfinder, with an EPA rating of 21 mpg city, 27 mpg highway, and 23 mpg combined.