Nissan LEAF PLUS features a larger-capacity 62-kWh lithium-ion battery, increasing the range to up to 226 miles over its predecessors. This is paired with a more powerful 160 kW motor that produces 214 horsepower and 250 lb-ft of torque. This also expands the range of the Leaf up to an EPA rated 226 miles.**
Adding more value for customers, LEAF owners receives a CHAdeMO Quick Charge Port and portable 240-volt charging cable for every model standard. This gives LEAF owner access to more that 16,000 EV charging stations for your convenience and peace of mind.  Get up to and 80% charge in only 40 minutes and up to 90 miles in only 30 minutes. At home you can get a slow, even charge and have full charge in as little as 7 .5 hours.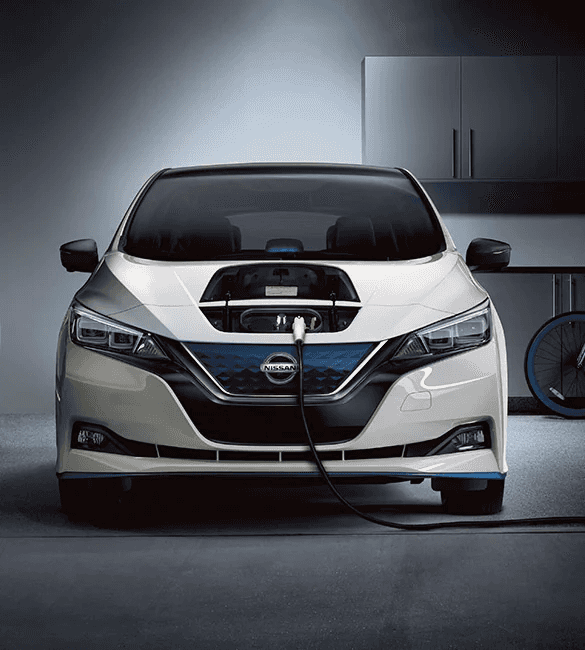 LEAF's Intelligent Mobility makes for an enjoyable and almost effortless drive. A stylish drive selector gives you control to a powerful and responsive motor. The Nissan LEAF's e-Pedal allows the driver to accelerate, decelerate or stop the vehicle all through one pedal. A simple flip of a switch on the console makes it so you have total control over the LEAF with a singular pedal.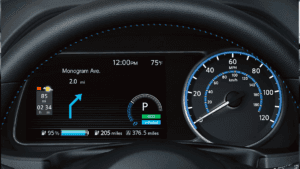 The digital cluster gives real time feedback on the driving habits recorded by the e-Pedal and drive systems and can help you improve your driving efficiency and thus maximize your range. 100% instant torque allows for quick take-off from your start.
The LEAF, being an all electric vehicle, has no heavy engine in the front, no weighty gas tank in the back, and the weight from the battery distributed from the center of the vehicle. This gives LEAF to have a low center of gravity and allows LEAF to maximize cornering abilities and hug the curves. LEAF even holds tight on hills with Hill Hold Assist so you don't have to worry about roll-back.
The best part about the Nissan LEAF is the zero tailpipe emissions with seamless power. You can drive confidently knowing your are reducing your carbon footprint and helping save the environment.